Reasons for the involvement of Cameroon in the First World War
Reasons for the involvement of Cameroon in the First World War
Pressure from the German Colonial masters on the Natives contributed to their involvement because they were afraid of victimization from their colonial master.
Pressure from some of the local traditional rulers contributed to their involvement in order not to be victimized by their pro-German leaders. Karl Atangana mobilized many Ewondo to defend the Germans together with some fulbe leaders Mora, Garoua etc.
The desire to defend the German culture influenced some Cameroonians to enter the War in support of the Germans, because they were afraid of the British and French ambition to take control of their territory and impose new cultures strange to them.
Pressure from the allied powers because they needed help from Cameroonians as spies, fighters, carriers, supplies of foodstuff etc. so that they could easily defeat the Germans and make territorial, economic and military gains.
The hatred for the harsh German colonial rule influenced most natives to enter the war because they saw the Allied Powers as liberators from the harsh German policies such as public flogging, heavy taxes, the expropriation of native lands, forced Labour etc.
The desire to revenge on the Germans by some Natives who were not happy with the brutal elimination of their leaders by the Germans in August 1914, such as the Duala leader; Rudolf Duala Manga Bell, the Bulu Patriot Martin Paul Samba etc.
The Natives to gain war work such as playing the role of laborers, fighters carriers, suppliers of food stuff etc, influenced them to enter the war to gain jobs and increase their income.
The War time promise made by the Allied powers, encouraged some Cameroonians to enter the war . the British and French had promise to adopt indirect rule, which won the admiration of some traditional rulers, hence mobilized their people to support the British against the Germans.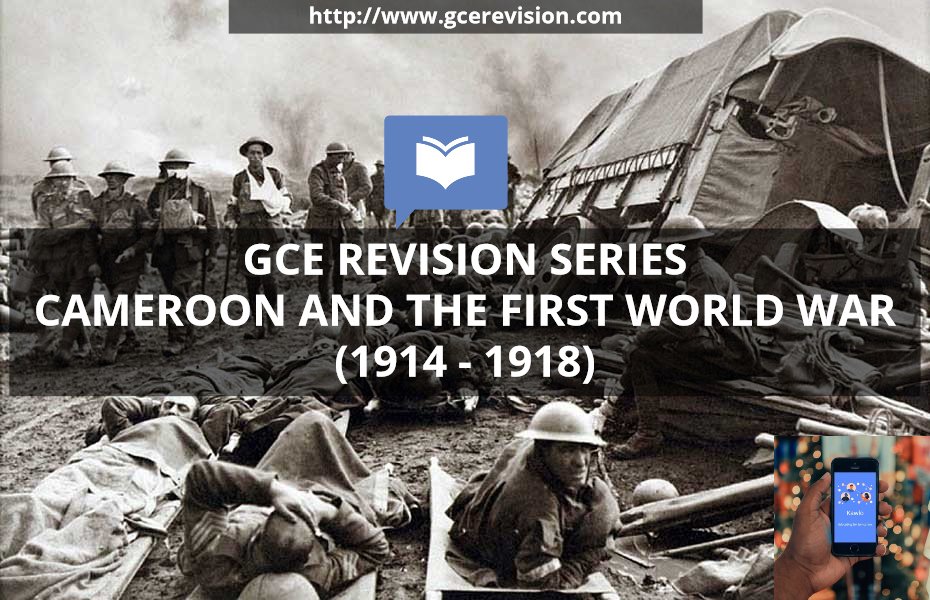 Comments
comments